Countrywide has online database for all of their properties. It is searchable by State and/or city. It also has the option to display between 40-100 real estate properties per search. After briefly reviewing the functionality it looks to have a bulk of properties for almost all areas of the United State and has a substantial amount of listings in California (CA), Florida (FL) and Nevada (NV).
REO Info:
Countrywide owned properties (lender-owned), also sometimes referred to as REO (real estate owned) homes or properties, are often seen by qualified borrowers as good investment and purchase opportunities. You can use the search tool below to search our inventory of Countrywide owned properties in your area.
Link:
Beal Bank Commercial Real Estate REO Listings. Here is some information about their bank from the website:
Bank Info:
Beal Bank has been successfully serving lending and deposit customers since 1988. Headquartered in Plano, Texas (just north of Dallas), the Bank has six deposit branches in Texas (Dallas, Houston) and California (Los Angeles, Orange County, and San Francisco).
Beal Bank has capital in excess of $342 million and assets in excess of $1.4 billion as of December 31, 2006. Beal Bank is also an affiliate of Nevada-chartered Beal Bank Nevada.
Designated as a wholesale bank, the Bank offers deposit customers very competitive rates on FDIC-insured term deposit accounts through certificates of deposit (CDs), money market accounts, and other products. The Bank does not offer such retail services as consumer loans and checking accounts, preferring to take a simple, no-frills approach to pass cost savings on to customers.
Link:
Here is the link to the Bank of America (BofA) REO (Real Estate Owned) property search.
Featured Property:
Cape Coral, FL 33914
$194,500 / 3 BR / 2 BA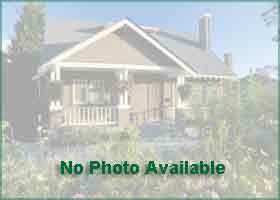 EL DORADO HILLS, CA 95762
$625,000 / 5 BR / 4 BA
More BofA REOS: