China banks told to halt lending to U.S. banks – Breaking News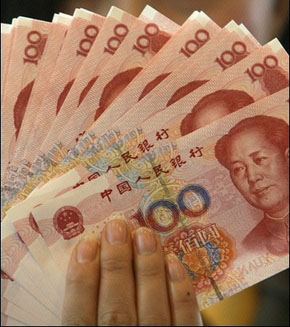 Wow now this is some news. I think the crisis has just stepped up a notch. The problem is that the media will use this and a reason to put more pressure on passing this corporate welfare bailout bill. It should be interesting to see the markets react in the morning. Bad sign of things to come.
Press Release:
Chinese regulators have told domestic banks to stop interbank lending to U.S. financial institutions to prevent possible losses during the financial crisis, the South China Morning Post reported on Thursday.
The Hong Kong newspaper cited unidentified industry sources as saying the instruction from the China Banking Regulatory Commission (CBRC) applied to interbank lending of all currencies to U.S. banks but not to banks from other countries.
"The decree appears to be Beijing's first attempt to erect defences against the deepening U.S. financial meltdown after the mainland's major lenders reported billions of U.S. dollars in exposure to the credit crisis," the SCMP said.
A spokesman for the CBRC had no immediate comment.
Source: Reuters
NEW Update:
China denies telling banks to not lend
The China Banking Regulatory Commission (CBRC) on Thursday denied a newspaper report that it had told Chinese banks to stop lending to U.S. banks in the interbank market. A spokesman for the regulator strongly codemned the article in Thursday's South China Morning Post, calling it irresponsible. "The CBRC has never, through any channel, issued a statement or told domestic commercial banks not to lend to or borrow from U.S. financial institutions," the spokesman said in a statement on the agency's website.
Source: Reuters